How do you address UX in agile design?
Agile design was founded to intuitively address the problems developers run into. By design, it doesn't consider UX as part of its focus. The "old way" needs to evolve – addressing the waterfall model, the static design of the engineering process, and the problem of engineers taking on both engineering and UX responsibilities. An integrated, user-centered agile design process better addresses the project holistically, focusing on business viability, user desirability and technical feasibility. UX integration allows the team to address evolving needs of the customer and user, establishing a regular cadence and a space for collaboration and communication throughout the project.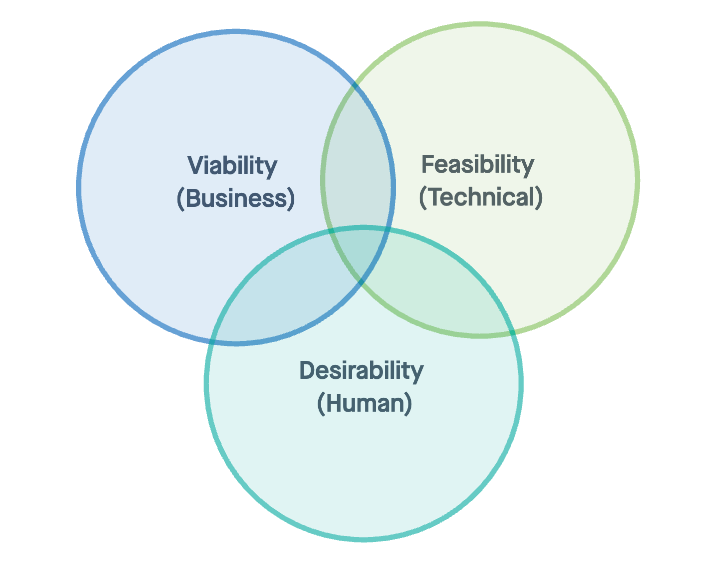 What is the benefit of an integrated UX team in agile design?
UX designers bring invaluable experience, strategy, and a user-empathetic view to the design and engineering teams. Although it can be difficult, establishing an integrated UX team delivers benefits like:
Visibility across teams
Definition of what needs to be done
Work focused on outcomes instead of outputs
A culture of continuous learning
Lessened technical and design debt
Intuitive user experience
Stronger relationships between teams
UX and empathetic design are part of the holistic agile approach, embedded throughout the design, engineering, and delivery process. It creates space for evolution and flexibility in the design process while still adhering to the needs of designers of engineers in the delivery of a Minimally Viable Product considering business needs, scalability, and support.
Discover how Viagio applies agile design to its partners, check out The Value of a Design System.
Digital technology is driving the insurance industry's evolution by focusing on user experience in the design and delivery of its software solutions.
Viagio Technologies, formerly Artisan Technology Group, is a Kansas City-based custom software development firm that is helping Kansas City-based Alden to enable food safety testing to be simple, fast and affordable for a wide range of food processing companies.
Efficiently design and build the right solution at a more reasonable cost without wasting time or energy.